Description
Kbands Fusion Cables Home Training System
All-In-One Resistance Training System
The Kbands Fusion Cables Home Training System is a unique training device designed to replace bulky gym equipment. With its dynamic design you can complete hundreds of exercises in the comfort of your own home. The Kbands Fusion Cables include all the levels of resistance that you will ever need to maximize your results no matter your age or strength level you are.
With 10 levels of Fusion Cables, 4 Comfort Grip Handles, 6 Anchor Straps, and 6 Fusion Mounts you are going to have everything you need to set up supersets, isolation exercises for the lower body, explosive movements for the core, plus dynamic strengthening exercises for the upper body. By completing exercises from a separated position you are going to maximize results with complete muscle activation through full range of motion. The level of resistance provided by the Fusion Cables is endless.
Included With Your Fusion Cables
10 Fusion Cables
4 Comfort Grip Handles
6 Anchor Straps
6 Fusion Mounts
Fusion STP Digital Trainer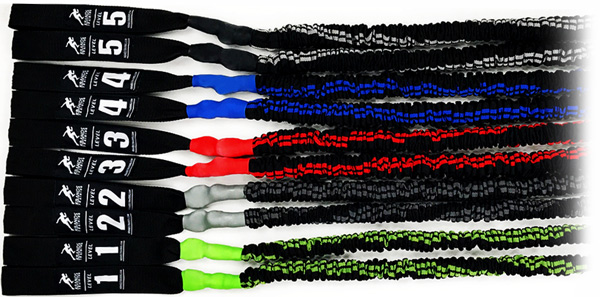 Fusion Cables Resistance Levels
2 Black Level 5 (48") 40-54 lbs each
2 Blue Level 4 (48") 30-41 lbs each
2 Red Level 3 (48") 20-28 lbs each
2 Grey Level 2 (48") 12-18 lbs each
2 Green Level 1 (48") 8-12 lbs each
Easy Anchor Install
Finished Drywall (Find Studs and Install)
Concrete Walls (No Studs Needed)
Unfinished Studs (Measure Distances and Install)
Squat Rack (Utilize Anchor Straps Rather Than Mounts)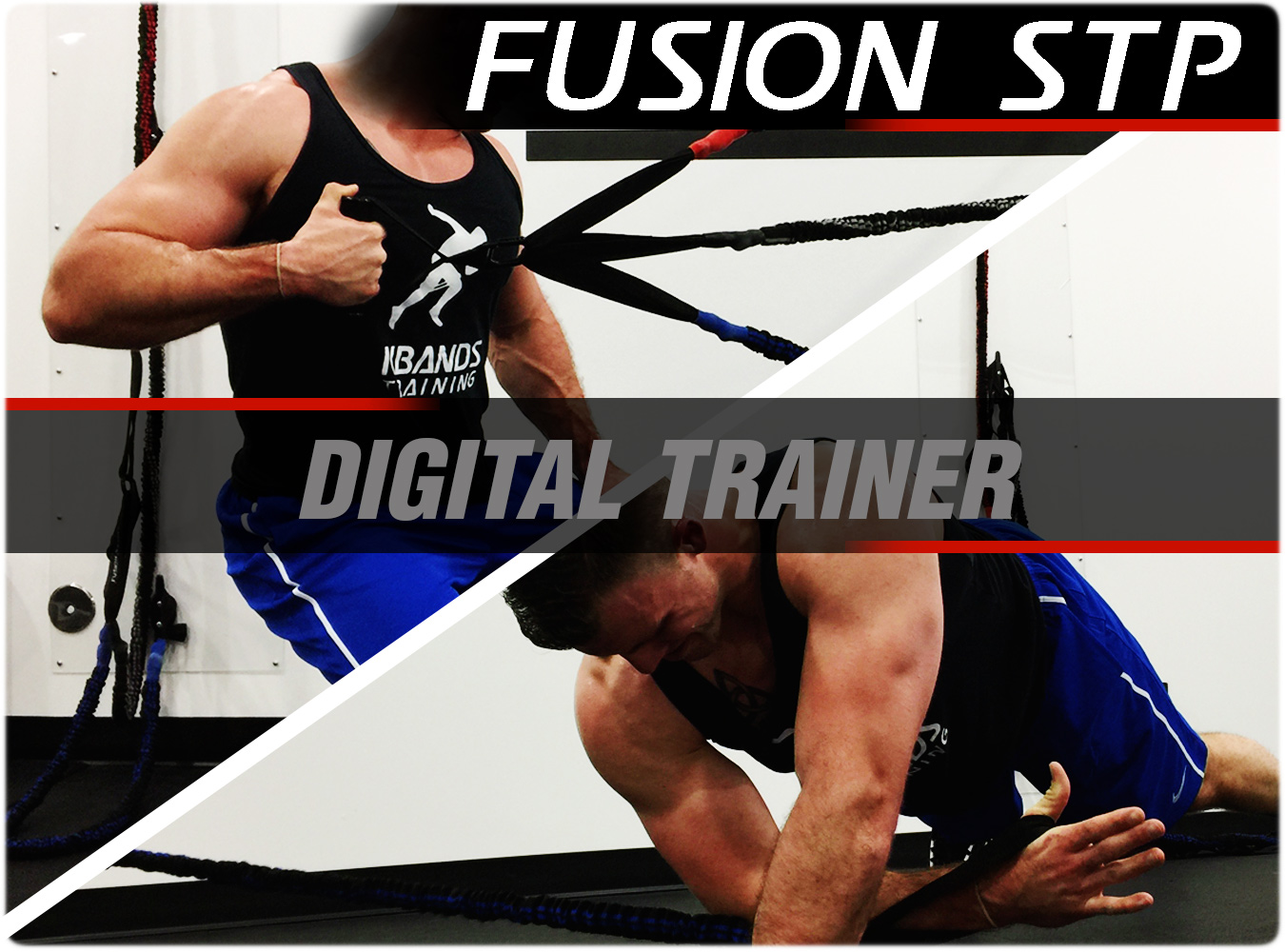 All In One Home Training System | Fusion STP
With your purchase of Fusion Cables you will also receive Fusion STP to complete at home. This training program will maximize your results guiding you through each exercise.
Whether you are focused on your chest and triceps, back and biceps, or increasing movements throughout your core and power in our legs, you are going to have everything you need to develop strength and size utilizing the Kbands Fusion Cables.
Fusion STP Weekly Workouts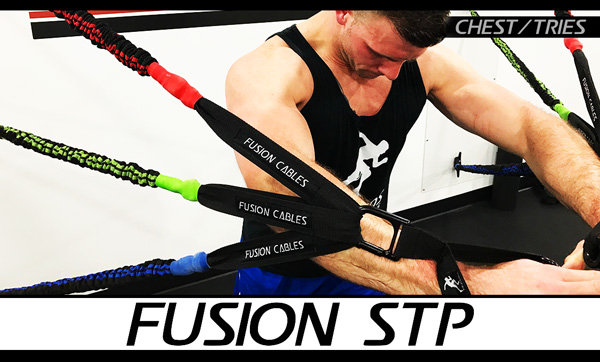 Chest And Triceps
Take your chest to the next level with Fusion Chest and Triceps. Fusion Chest is all about power pushing. Set up your Fusion Cables and follow along as we put on some real size. Feel the difference with Cross Fusion Cable Flyes and Dynamic Extensions.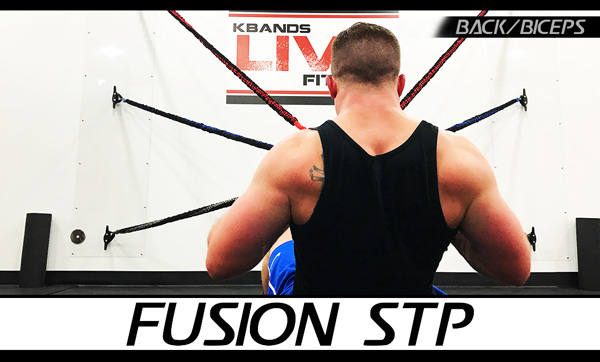 Back Lats & Biceps
Where there is a push there must be a pull. Challenge your back and biceps with the optimal amount of resistance. Choose your unique Fusion Cable level to maximize strength and muscle activation during Bicep Scrapes, X-Rows, and Power Iso's.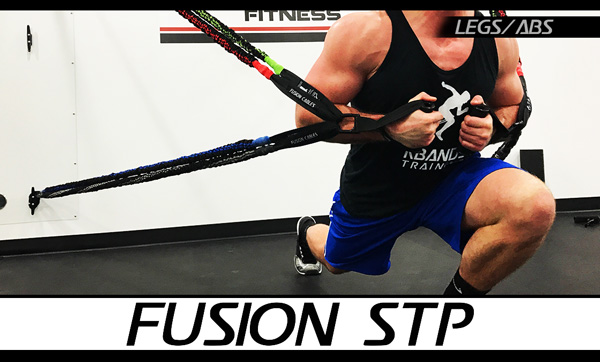 Legs & Abs
Fusion Legs and Abs will focus on power and muscle contraction. Each workout will be a challenge with unique lower body exercises and resisted abdominal training. Take your body to the next level during unique concentrated exercises for beginners and advanced users.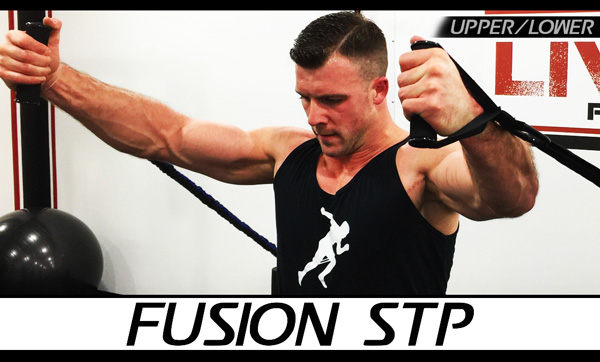 Upper/Lower Chest & Triceps
Developing a chest and creating true muscle definition is all about angles. During Fusion Upper/Lower Chest you will optimize contraction in areas you have never felt before. Next, you will finish with hypertrophy sets building size in your triceps.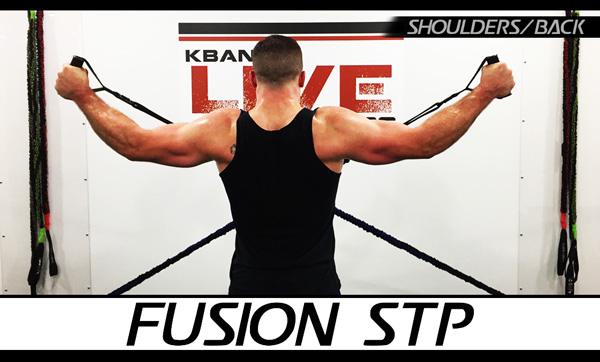 Shoulders Back & Biceps
Develop your shoulders, build your back, and pump your biceps with Fusion Shoulders and Back. This workout is going to concentrate on lacking areas throughout your upper body. With concentration reps and compound movements you will see the results.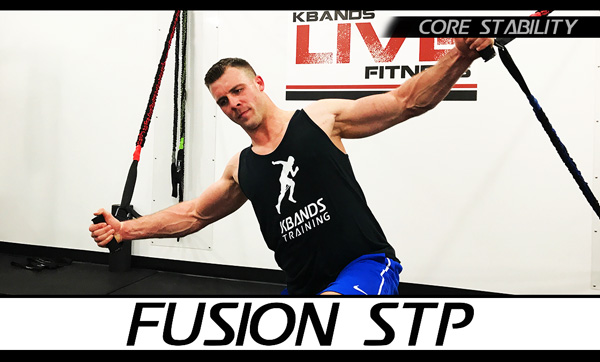 Fusion Core Stability
With every strength training program it is essential that we challenge balance and core stability. During Fusion Core Stability you will move through a variety of exercises designed to challenge your core strength in a split position. Push your body with proper alignment and maximize muscle contraction.
Warranty Information
30 Day Money Back Guarantee + LifeTime Warranty On Resistance Bands