Description
Kbands Ballistic Bands (Cross Training Resistance Bands)
Increase Strength, Power, and Mobility
Kbands Ballistic Cross Training Resistance Bands are an essential training tool for all athletes. Each durable resistance band level offers a variety of exercises that you can complete such as: assisted pull-ups, drag sprints, manual resisted hamstring curls, and many more.
The Kbands Ballistic Bands include six powerful resistance levels with an option for an additional band for advanced strength users. With 2-180 pounds of resistance you will be able to use these bands to maximize your strength gains with every exercise.
Free Digital Training Programs With Your Ballistic Bands
Ballistic STP Digital Trainer
Ballistic Rehab Digital Trainer
Ballistic Mobility Stretch Digital Trainer
Ballistic Shred Digital Trainer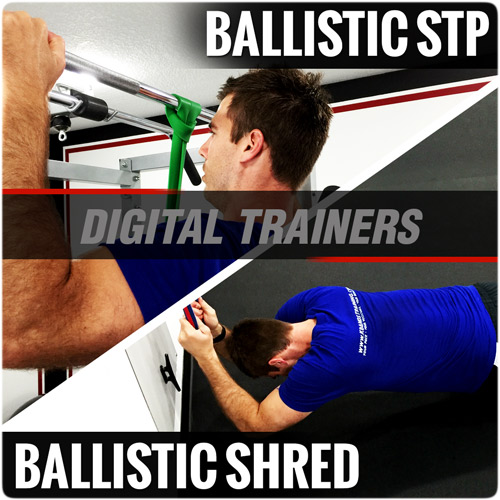 BUILD STRENGTH AND POWER
Ballistic Bands STP and Shred Digital Trainers
Optimize every cross training and strength workout with Ballistic Bands. Complete drop sets, assisted pull-ups, and explosive power exercises during Ballistic Bands STP. Next, take your core training to the next level with Ballistic Shred. With modified lemon squeezers, oblique pulls, and plank extensions you will take your training to the next level.
Assisted Pull Ups
Increase Strength
Build a more powerful leg drive.
Up to 180 lbs of Resistance In Just One Band
Dynamic Core Training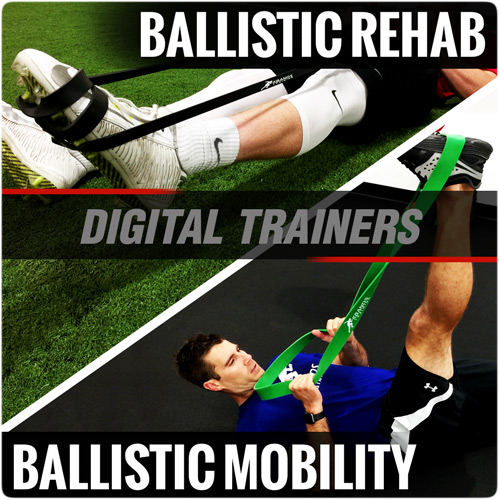 REHAB AND RANGE OF MOTION
Ballistic Bands Rehab and Mobility Stretch Digital Trainers
The Ballistic Bands offer a variety of applications. Not only will the Ballistic Bands improve your strength, but they are also a great training tool for rehab exercises and mobility. During Ballistic Rehab you will complete exercises to strengthen your hamstrings, ankles, and shoulders to help recover from or prevent an injury. During Ballistic Mobility Stretch you'll be working for range of motion and flexibility.
Range of Motion
Stretching
Shoulder, Hamstring, and Ankle Rehab
Warranty Information
30 Day Money Back Guarantee + LifeTime Warranty On Resistance Bands