Description
Strength and Conditioning Victory Ropes
Increase Power, Strength, Endurance, and Explosiveness
The Strength and Conditioning Victory Ropes are an explosive training tool utilized to maximize power. The Victory Ropes enhance an athlete's ability to train with resisted drag sprints, dynamic resisted agility drills, upper body power slams, and rotational torque drills.
Each Victory Rope is 8 feet and can extend up to 20 feet. The Victory Ropes have 4 extra strength power resistance bands wrapped in a textured safety sleeve to make these an essential part of your training equipment. The Strength and Conditioning Victory Ropes are designed for power exercises. Anchor Straps are attached to each end enabling athletes to train with the Victory Ropes in their hands, attached to a mount, ankles, or double up the Victory Ropes for up to 40 feet of resistance.
Free Digital Training Programs With Your Order Of Victory Ropes
Conditioning Doubles Digital Trainer
Power Digital Trainer
Warrior Digital Trainer
Force Digital Trainer
4 Extra Strength Multiflex Resistance Bands In Each Safety Sleeve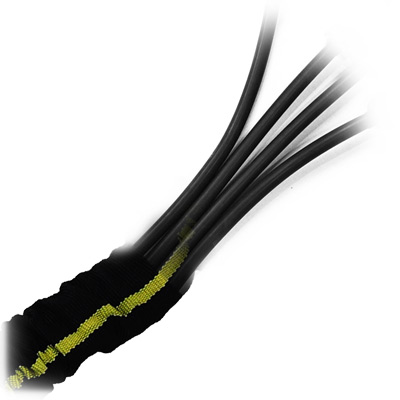 4 Multiflex Power Bands
Each rope includes 4 multi-flex power resistance bands in each safety sleeve to challenge even the strongest athletes.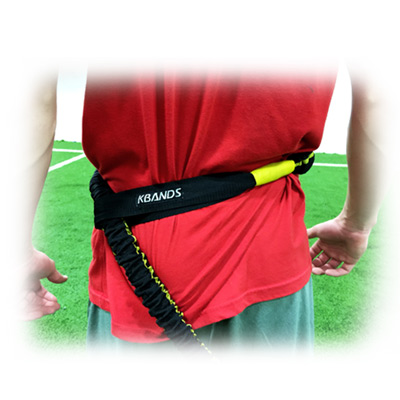 Create Adjustable Training Belts
Pull the Victory Rope through the anchor strap to create an Adjustable Belt to fit the waist of any athlete.
Training With The Victory Ropes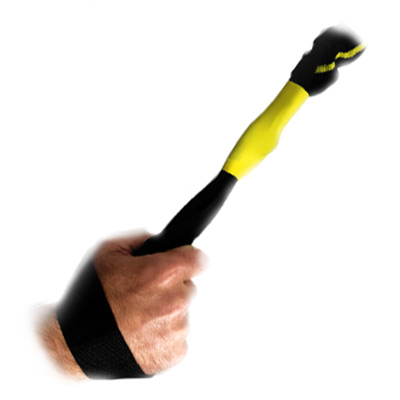 Anchor Strap
The Victory Ropes will allow for multiple anchored positions around the wrist, waist, ankle, partner or mount to enable dynamic strength and conditioning.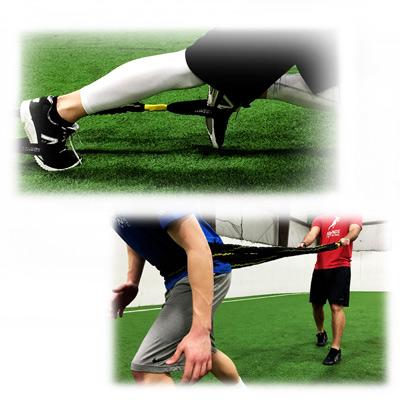 Double The Training Zone
The Victory Ropes can be doubled giving up to 40 feet of resistance. Each Victory Rope extends from 8-20 feet giving you a large variety of training zone ranges and variations.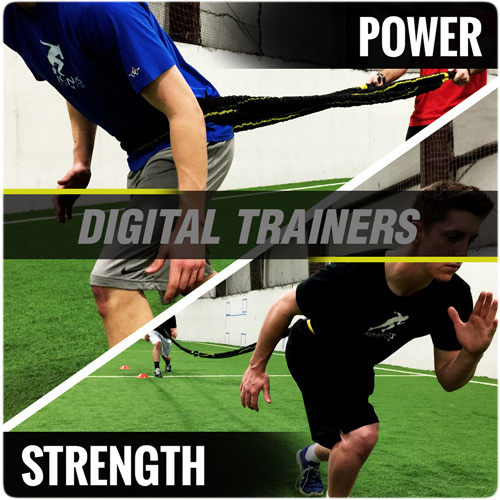 ATHLETES INCREASE POWER, SPEED AND EXPLOSIVENESS
Victory Ropes Power and Conditioning Doubles Digital Trainers
The Strength and Conditioning Victory Ropes will help athletes build power, speed and explosiveness. With the Power and Conditioning Doubles Digital Trainers athletes will build stride length and power off the ground with resisted sprints, resisted 40 feet agility drills, and can be used for acceleration training. Each dynamic digital trainer includes a detailed workout breakdown that includes reps, sets, and proper body positioning to maximize results.
Resisted sprint training.
Partner or wall mount agility training.
Improve multidirectional movements.
Enhance leg strength and power.
Strength and Conditioning For Improved Performance
Victory Ropes Warrior and Force Digital Trainers
The Victory Ropes Warrior and Force Digital Trainers will take conditioning to a new level. By stretching the Victory Ropes while completing Battle Rope Slam Combinations each athlete will be pushed to the max. During Warrior athletes will create an adjustable training belt from the Victory Ropes Anchor Straps and complete up to 40 feet bear crawls, resisted torque training, and strength training presses.
Power battle rope slams to increase upper body strength.
Conditioning bear crawls.
Resisted cardiovascular training.
Core strength and rotational power.
Warranty Information
30 Day Money Back Guarantee + LifeTime Warranty On Resistance Bands