Description
Reactive Stretch Cord
Overspeed Trainer, Assisted and Resisted Speed Training
The Reactive Stretch Cord is an amazing training tool utilized to increase your speed and acceleration. By applying assisted overspeed training techniques to your speed and agility training, you will find the ability to accelerate from a stationary position or change direction much faster.
Simply place the Reactive Stretch Cord around your waist and start training with the Overspeed Accelerator and Vertical FX training programs. (Overspeed Accelerator and Vertical FX FREE with purchase)
Reactive Stretch Cord Includes
8-20ft Extended Stretch Cord
Adjustable Belt
Assistance Hand Strap
Overspeed Accelerator and Vertical FX
Sizing For All Athletes | Reactive Stretch Cord
Belt Placement
Place the adjustable belt around your waist just above your hips. Pull the belt through the metal rings and tighten the belt snug. Place the velcro strap against itself evenly.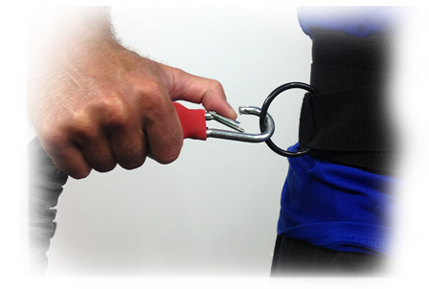 360 D-Ring
With the adjustable strap placed evenly to itself the 360 D-Ring will slide freely around your waist allowing multidirectional resistance. Secure the Reactive Stretch Cord clip to the 360 D-Ring and grab your Anchor Strap.
Double The Resistance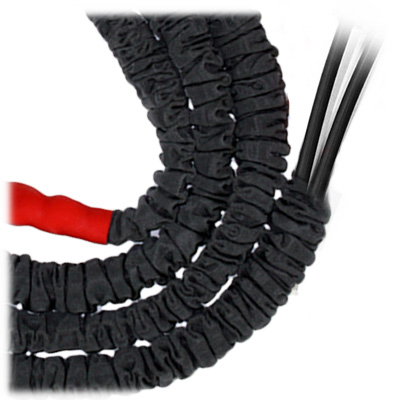 Doubled Resistance
The Reactive Stretch Cord includes 2 multiflex resistance bands doubling your resistance.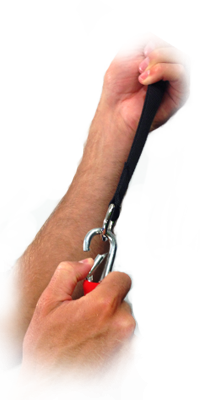 Anchor Clip
When working with the Reactive Stretch Cord it is important to check each of the clips. Be sure they are closing properly before use.
Lock Clip And Begin Training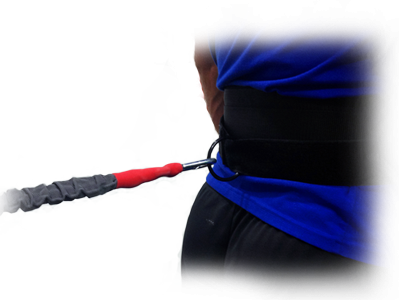 Lock Clips
After you have securely clipped to the anchor strap and 360 D-Ring you are now ready to begin training. Slide the D-Ring in a circle around your body to ensure the strap is setup properly.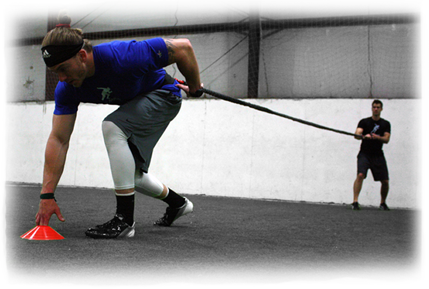 Resistance Level & Training
The Reactive Stretch Cord will stretch to a maximum length of 20ft. Utilize the training videos for proper resistance adjustments and cone placement to ensure safe use of your Reactive Stretch Cord. Work through the "How To Video" and training videos before working out.
Overspeed & Resisted Sprint Training
The Reactive Stretch Cord gives athletes the ability to incorporate overspeed training techniques to their sprint work. With the Reactive Stretch Cord athletes can complete multidirectional assisted sprint drills like the Assisted W Drill or Assisted Shuffle Sprint Drill. The Reactive Stretch Cord also provides athletes the ability to increase their linear acceleration with a variety of sprint variations. With your purchase you will receive the Overspeed Accelerator Training Program.
Build Faster Acceleration.
Bonus Resisted Drills For A More Powerful Stride.
Complete Workout Breakdown Videos.
Overspeed Accelerator FREE With Your Order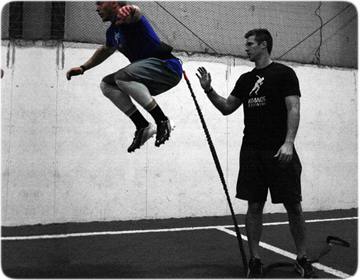 Increase Jump Height and Vertical Power
The Reactive Stretch Cord allows athletes the ability to apply resistance during their jump training. Athletes of all ages can apply the right amount of resistance to their bodies to enhance the plyometric effect. With a higher level of muscle activation, athletes will increase their vertical much faster. Also included with an order of the Reactive Stretch Cord is Vertical FX. Athletes will enhance their jump height knowing exactly what to do on any given training day.
Increase Jump Height.
Build Power and Explosiveness With Resistance.
Downloadable Breakdown Sheets and Videos.
Vertical FX FREE With Your Order.
SPECIAL OFFERS FREE

WITH YOUR PURCHASE OF KBANDS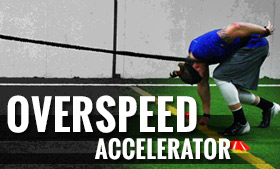 OVERSPEED ACCELERATOR
Receive Overspeed Accelerator FREE with your purchase of the Reactive Stretch Cord. With Overspeed Accelerator you will build acceleration with assisted and resisted speed and agility drills. This downloadable training program can be placed on your smartphone, tablet or laptop to train anywhere.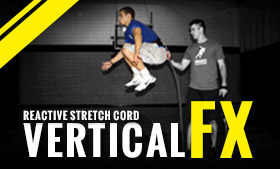 VERTICAL FX
Increase your jump height with Vertical FX. Through each workout you will move through resisted plyometric jump training techniques focused on increasing your vertical. By applying the right amount of resistance to each drill, athletes of all ages will become a more powerful jumper.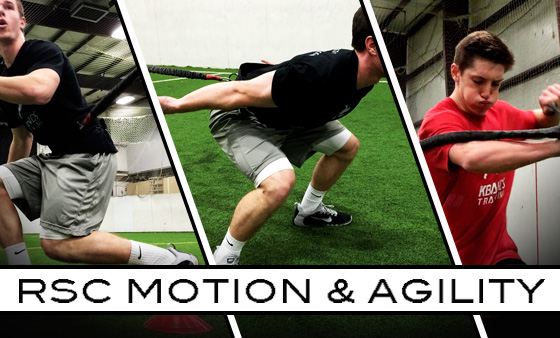 RSC Motion and Agility
Take your Reactive Stretch Cord training to a new level with more workouts. Utilize RSC Motion and RSC Agility to increase power and explosiveness. Perform Power Broad Jumps, accelerated sprints, and multidirectional agility drills during each Reactive Stretch Cord training session.
Warranty Information
30 Day Money Back Guarantee + LifeTime Warranty On Resistance Bands