Description
Top End Speed Running Parachute
Resistance Running For All Levels of Athletes
The Top End Speed Running Parachute is designed to give you consistent resistance as you sprint. Utilizing the Running Parachutes with our four week Progressive Sprinting Sequence you will see the difference in the last leg of your sprint speed.
Each 54 Inch Wind Expansion Parachute is designed to open with ease as you stride out to max sprint speed. Training with resistance at this level of intensity will enhance your ability to maintain max speed during competition.
Enhance Your Top End Speed With The Running Parachute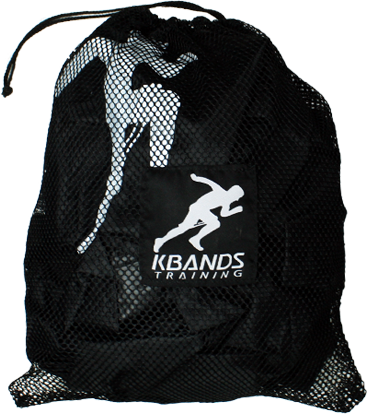 Carry Bag
Place the adjustable belt around your waist just above your hips. Pull the belt through the metal rings and tighten the belt snug.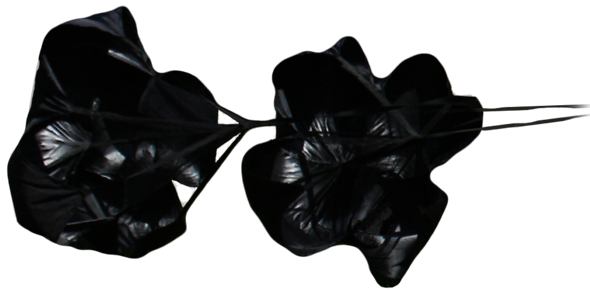 Single or Dual 54 Inch Wind Expansion Chute
Each 54 Inch Wind Expansion Parachute will provide consistent resistance during max sprint speed leading to increased top end speed. Utilize one or two Running Parachutes to increase resistance for even the most advanced athletes. Each durable Wind Expansion Parachute can be quickly packed into your travel bag and taken anywhere.
Lock Clips And Begin Training
Lock Clips
Securely clip one or two of the Wind Expansion Parachutes to the D-Ring. Slide the D-Ring to the center of your body and you are now ready to begin training. Before each sprint ensure the Parachutes are untangled behind you.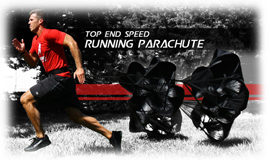 Resistance Level & Training
The Top End Speed Running Parachute offers consistent resistance when sprinting. Work through the "How To Video" and training videos before working out. Also utilize the running form maintenance drills before each training session to ensure proper form when running with resistance.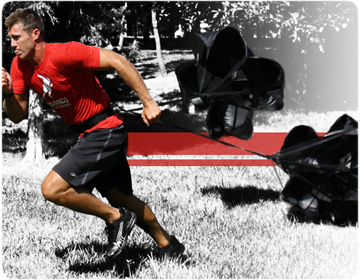 Top End Speed Running Parachute
The Top End Speed Running Parachute gives athletes the ability to stride out sprinting with resistance. By increasing muscle activation during the last leg of your sprint speed you find enhanced power and breakaway speed. Complete linear sprints during our Progressive Sprint Training Sequence and know exactly what distances to run each day to optimize your results.
Build Explosive Breakaway Top End Speed.
Run With Consistent Resistance Training At Max Speed.
Complete Workout Breakdown Videos.
4 Week Progressive Sprint Training Program.
SPECIAL OFFERS FREE

WITH YOUR PURCHASE OF THE RUNNING PARACHUTE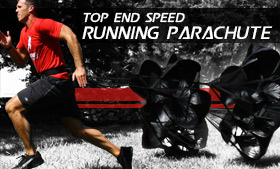 Progressive Sprint Training
Receive our Progressive Sprint Training Program with your order of the Top End Speed Running Parachute. This downloadable training program can be placed on your smartphone, tablet or laptop to train anywhere.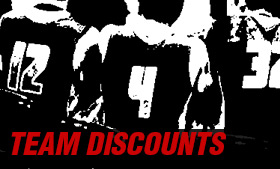 Group/Team Discounts
We offer group/team discounts on all orders of the Dual Chutes. If you have a team or group looking to enhance their results with the Dual Chutes save today with your order.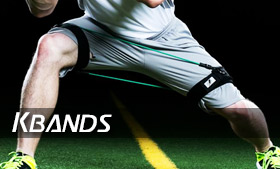 Looking For More
Parachute training is an amazing training tool to help build stride length for increased speed. Take a look at our award winning leg resistance bands, kbands, for improved stride frequency. Combine the power of Speed 101 with the Progressive Parachute training program today.
Warranty Information
30 Day Money Back Guarantee