---

VICTORY ROPES WARRIOR |
WORKOUT NOW
The Victory Ropes Warrior Digital Trainer is an intense upper body workout using Battle Rope Slams. The Victory Ropes take Battle Rope Slams to an extreme. By stretching the resistance bands, athletes will activate more muscle fibers while completing the same power slams when using heavy Battle Ropes. Anchor the Victory Ropes to a stationary object or utilize a partner to increase stability and strength. Utilize the training video below for a complete breakdown of each exercise for proper form, reps and sets, and times per week to perform this intense workout.
%%Panel.bannersocial%%
CONE DRILL FX
TRAINING WORKOUT BREAKDOWN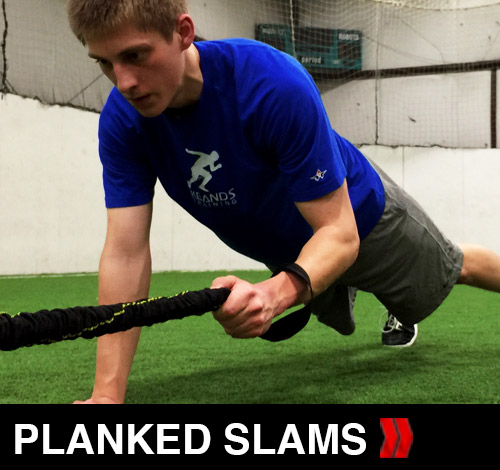 PLANKED SLAMS
RESISTED (4-6 SETS)
ACTIVE SETS (15-20SECS)
1 MIN REST BETWEEN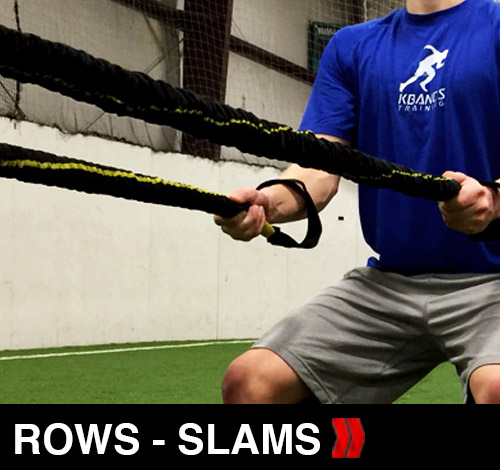 ROWS SLAMS
RESISTED (2-4 SETS)
ACTIVE SETS (15-20 SECS)
1 MIN REST BETWEEN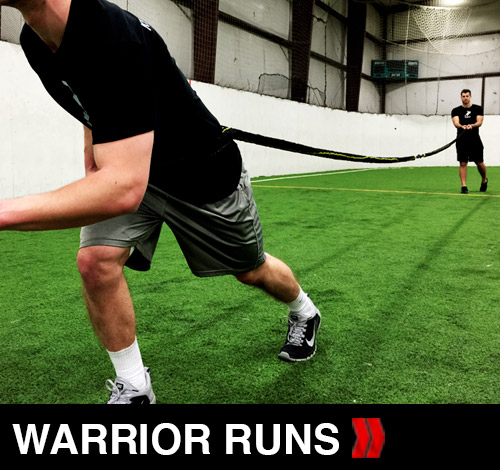 WARRIOR RUNS
RESISTED (3-6 SETS)
ACTIVE SETS (DOWN/BACK)
1 MIN REST BETWEEN
KEYS TO
SUCCESS
The anchor straps are key to training safely with the Warrior Digital Trainer. Power Slams should be completed with your hand through the Anchor Strap to ensure the safety of your partner. If you are mounting the Victory Ropes to a sturdy object it is important to wrap the Safety Anchor Strap around the object and feed the Victory Ropes through the loop pulling it tight. To increase resistance stretch the Victory Ropes before completing any slams. The key to completing this type of exercise is to maintain explosiveness. Do not increase the resistance to the point that you sacrifice power.
Videos You May Also Like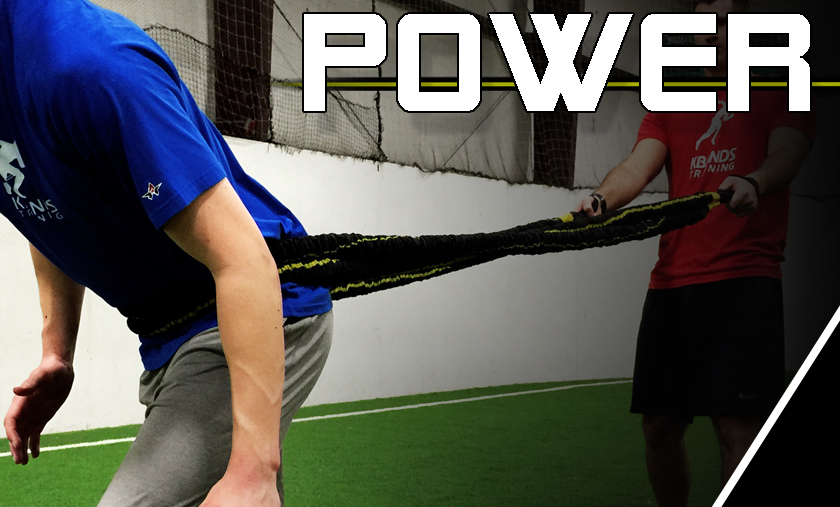 Victory Ropes Power
Build explosiveness in your stride with the Victory Ropes Power Trainer. With resisted drag sprints and activation lunges you will build power in your hips and core leading to power off the ground during during the dig phase.
Start Training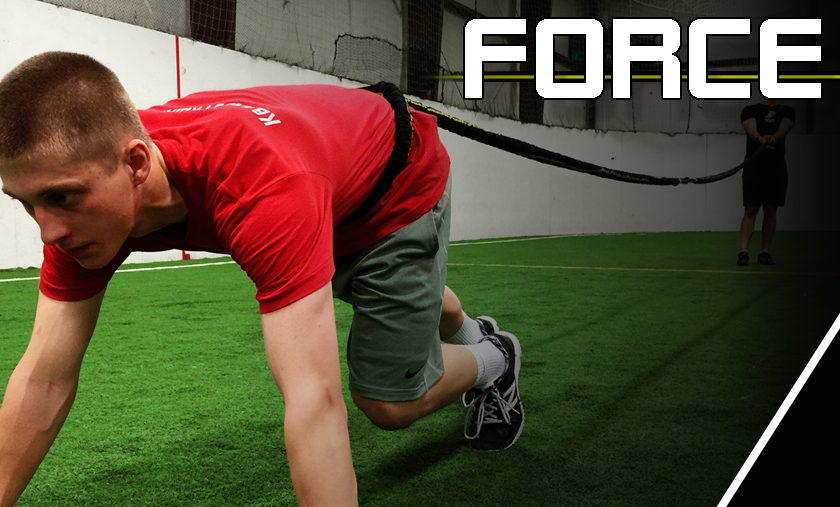 Victory Ropes Force
Take your conditioning to a higher level. The Victory Ropes Force Digital Trainer will challenge athletes of all ages through resisted core strengthening exercises. Force will increase your endurance quickly.
Start Training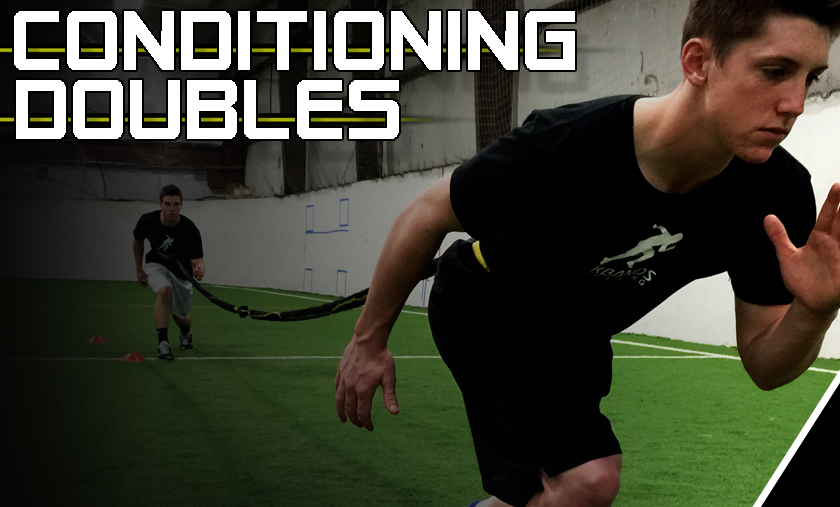 Conditioning Doubles
Build endurance and condition your muscles for competition with the Victory Ropes Conditioning Doubles Digital Trainer. With 40 feet of resistance you will be able to train multidirectional movements efficiently.
Start Training
%%Panel.bannerkbandsvictory%%
KbandsTraining Products
Feel Free To Leave A Comment