---
1-2-3 REACTION PRO |
WORKOUT NOW
1-2-3 Reaction Pro is a complete ladder trainer. Building explosiveness through 3 essential components you will find your athletic performance increase dramatically. During this drill sequence we will target your hip flexors for a more powerful leg drive during the dig phase of your sprints while optimizing foot speed. Next, we will move into dynamic footwork for more controlled cuts during competition. Last but not least, we will move onto 1-footed sequences helping to develop more body control off one foot. 1-2-3 Reaction Pro is a complete ladder sequence that you will build the foot speed and body control you need to perform at your best. Optimize your results with the power and complete 1-2-3 Reaction Pro before weight training, sprint work, or practice 3-4 times a week for best results.
1-2-3 REACTION PRO

WORKOUT BREAKDOWN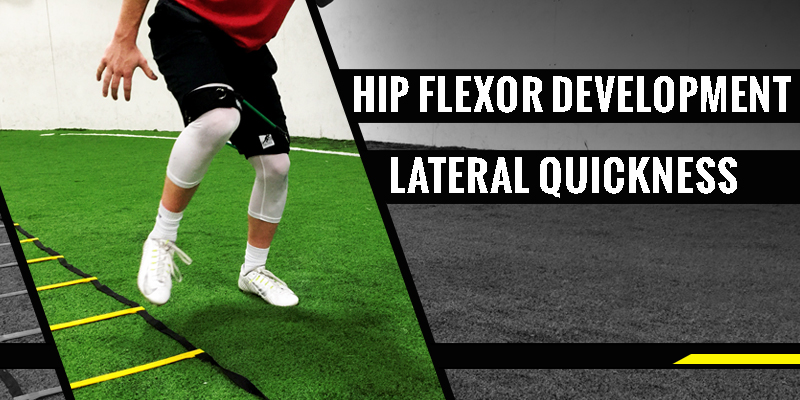 2-3 Resisted 2 Un-Resisted
HIGH KNEE
LATERAL HIGH KNEE
HEISMAN
WIDE HOPS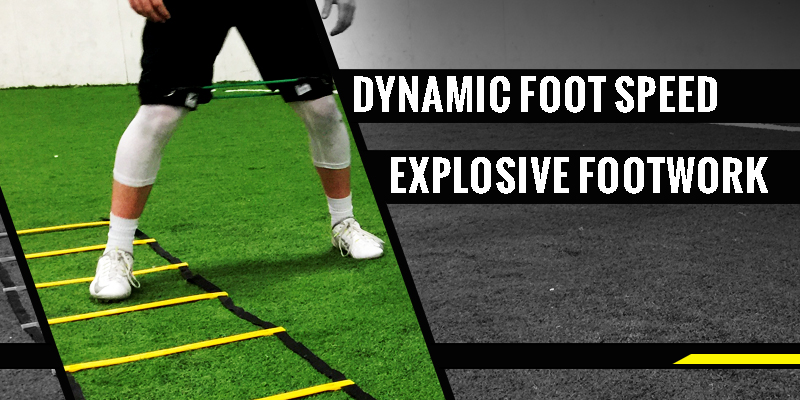 2-3 Resisted 2 Un-Resisted
WALTZ
SCISSOR
ICKY SHUFFLE
SHUFFLE LUNGE
TORSO TWIST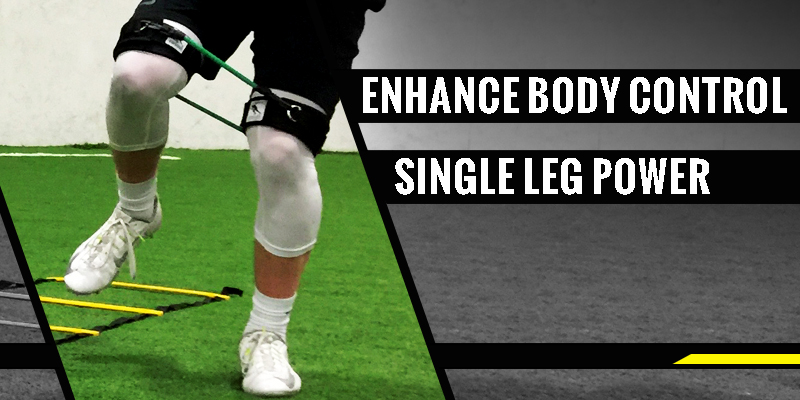 2-3 Un-Resisted Sets
IN/OUT (EACH FOOT)
ZIG ZAG (EACH FOOT)
LATERAL (EACH FOOT)
KEYS TO
SUCCESS
There are thousands of different sequences you can use to optimize your foot speed, but order during this workout is important. Stick to the reps and sets listed above for best results. During ladder workouts it is essential that you concentrate on the next step. You have to work to move your feet faster each and every step. Completing this workout at a slow pace will not improve your speed at all. Working to move as quick as possible is the only way to truly improve your speed. I have used Kbands to optimize your results building hip strength during each sequence. Changing direction is all about being strong in the core and hips to transfer leg drive to movement. Push yourself and leave a comment below if you have any questions.
Videos You May Also Like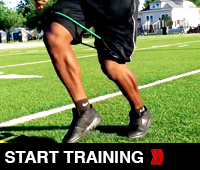 Complete this ladder sequence to see dramatic improvement in foot control, balance, and agility. The use of Kbands Leg Resistance Bands makes this a great way to add additional strength to the legs and hip flexors.

Equipment Used: Kbands. Speed Ladder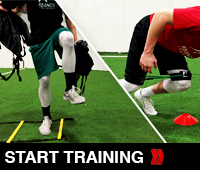 Use this series of speed and agility drills to improve speed and acceleration forward and backward, laterally, or making a tight turn. Different types of resistance equipment make the drills more effective and challenging for athletes.

Equipment Used: Kbands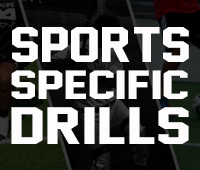 For more bonus workouts look to train by sport. Our sport specific training section will give you great drills to complete to get you ready for game like situations and enhance your skills.
SPEED LADDER |

TRAINING PRODUCTS
KbandsTraining Products
Feel Free To Leave A Comment