---

TORQUE |
ROTATIONAL POWER
Rotational movement is essential to sports performance. The Torque Digital Trainer will increase your ability to powerfully rotate. With resisted KB Powerbands exercises you will optimize your core strength, explosiveness, and rotational power. Review the video below for a comprehensive overview of each drill used to enhance your results. Also listed below is a complete Torque workout breakdown. Complete each resisted set with intensity and focus.
%%Panel.bannersocial%%
TORQUE
TRAINING WORKOUT BREAKDOWN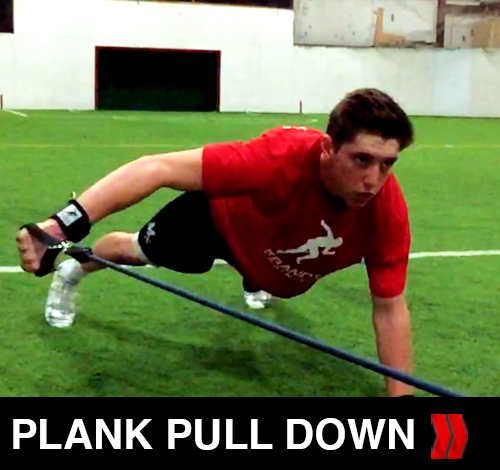 PLANK PULL DOWN
RESISTED (2-4 SETS LEFT & RIGHT)
ACTIVE REPS (3-4 REPS)
1-2 MIN REST BETWEEN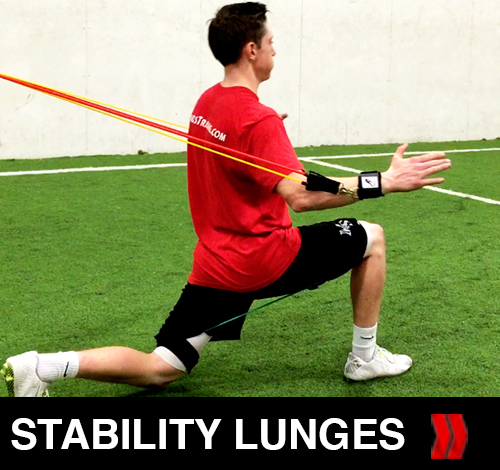 STABILITY LUNGES
RESISTED (3-5 SETS)
ACTIVE REPS (3-4 REPS)
1 MIN REST BETWEEN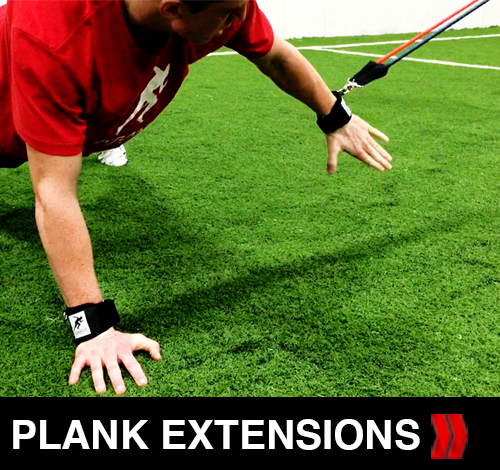 PLANK EXTENSIONS
RESISTED (3-6 SETS)
ACTIVE REPS (3-4 REPS)
1 MIN REST BETWEEN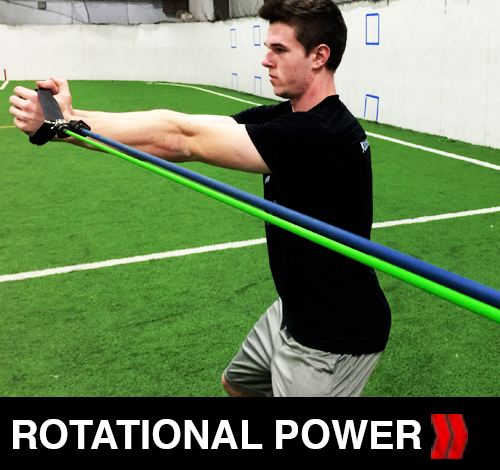 ROTATIONAL POWER
RESISTED ROUNDS (3-5 SETS)
ACTIVE REPS (12-15 REPS)
1 MIN REST BETWEEN
PARTNER ROTATIONS
RESISTED (3-4 SETS STANDING & SITTING)
ACTIVE REPS (3-5 REPS)
1 MIN REST BETWEEN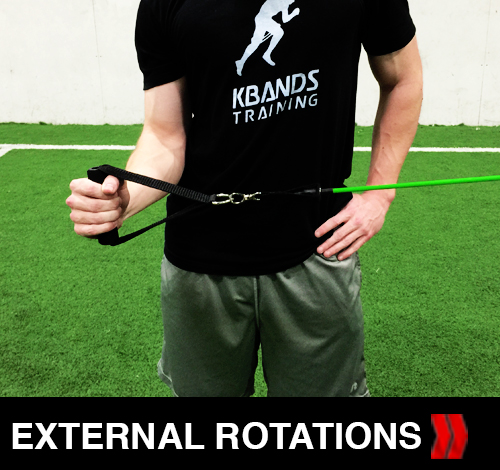 EXTERNAL ROTATIONS
RESISTED ROUNDS (2-3 SETS)
ACTIVE REPS (3-5 REPS)
1 MIN REST BETWEEN
KEYS TO
SUCCESS
Form is very important. Rational movements must be optimized with proper spine alignment. Within the Torque Digital Trainer Video you will find many references to the proper hip/spine placement for each exercise. Be explosive and focus on developing power from the ground up. Utilize your hips to create more top half rotational velocity.
Videos You May Also Like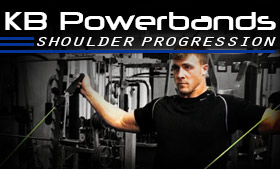 Shoulder Progression
Focus on shoulder stability and strength with the KB Powerbands Shoulder Progression workout. Utilize before throwing or offseason training for enhanced throwing performance.
Start Training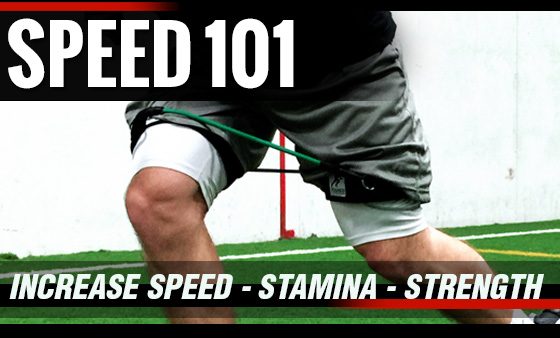 Speed 101
Speed101 is all about enhancing athlete's speed and explosiveness. Build hip flexor strength and quickness during each Speed101 training session. Get started training with Trevor Theismann and Speed101.
Start Training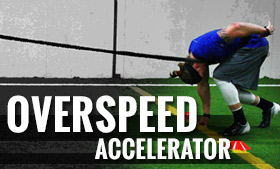 Overspeed Accelerator
Enhance your speed with assisted sprint training with the Overspeed Accelerator Training Program. Overspeed training is a unique training style which allows athletes to increase stride frequency quickly moving through each phase of sprint acceleration.
Start Training
TORQUE | TRAINING PRODUCTS

KbandsTraining Products
Feel Free To Leave A Comment