Description
Kbands Leg Resistance Bands
Increase Speed, Strength, and Agility
Kbands Leg Resistance Bands are a dynamic training tool utilized to help increase speed, core strength and sport specific quickness by training with optimal muscle activation. Improve your sprint speed and lateral quickness fast with Kbands Leg Resistance Bands.
Kbands Leg Resistance Bands can also be used to make your workouts more intense. By increasing your heart rate and toning your legs through each resisted movement you will find better balance, functional strength and stamina. (Users 7+ Years of Age)
Free Digital Training Programs With Your Order Of Kbands
Speed 101 Digital Trainer
Agility FX Digital Trainer
Full Body Toner Digital Trainer
Bonus 1-2-3 Reaction Pro Ladder Trainer
Advanced Level Kbands Kits
Kbands Includes 4 Sets Of Resistance Bands
Set of Comfort Leg Straps & Bag (In All Packs)
2 Grey Resistance Bands 10 lbs (10 & 9.5 in)
2 Light Green Resistance Bands 15 lbs (10 & 9.5 in)
2 Teal Resistance Bands 20 lbs (10 & 9.5 in)
2 Yellow Resistance Bands 25 lbs (10 & 9.5 in)
Set of Comfort Leg Straps & Bag (In All Packs)
2 Red Resistance Bands 30 lbs (10.5 & 9.5 in)
2 Orange Resistance Bands 40 lbs (11.5 & 10.5 in)
2 Green Resistance Bands 55 lbs (11.5 & 10.5 in)
2 Blue Resistance Bands 85 lbs (12 & 11 in)
Black Advanced 95 lbs (12 & 11 in)
ATHLETES INCREASE SPEED, AGILITY AND VERTICAL LEAP (Users 7+ Years Of Age)
Kbands Speed 101 and Agility FX Digital Trainers
Athletes utilizing Kbands Leg Resistance Bands will see major improvements in the way they perform building lateral agility as well as explosive sprint speed. By enhancing hip flexor strength as well as glute activation during sport specific training with Kbands, athletes of all ages will benefit from the power of Kbands. With the Speed 101 and Agility FX you will know exactly how to improve your speed and agility. Workouts focus on overall strength, and speed during the 40 Yard Dash, Pro Agility, 3 Cone Drill and more.
Build explosive hip flexors.
Run faster with enhanced muscle recruitment.
Build a more powerful leg drive.
Develop leg strength and quickness.
Average Decreases in 40 Times .2 - .5
Enhance Workouts and Toning
Kbands Full Body Toner Digital Trainer
Those looking to build strength or enhance their fitness level will benefit from Kbands Leg Resistance Bands as well. The added resistance added to body weight exercises you challenge both your stamina and your leg strength. With enhanced muscle recruitment throughout the lower half of your body will tone your legs, glutes, and core during everyday exercises. With the Kbands Full Body Toner you will be exposed to body weight exercises with resistance. Rather than training for speed as an athlete does, the Kbands Full Body Toner incorporates full body movements utilizing Kbands to maximize intensity and muscle activation of the legs.
Elevated heart rate with resistance training.
Leg Strength & Toning.
Maximize body weight workouts.
Build muscular endurance.
Shape legs during cardio based training.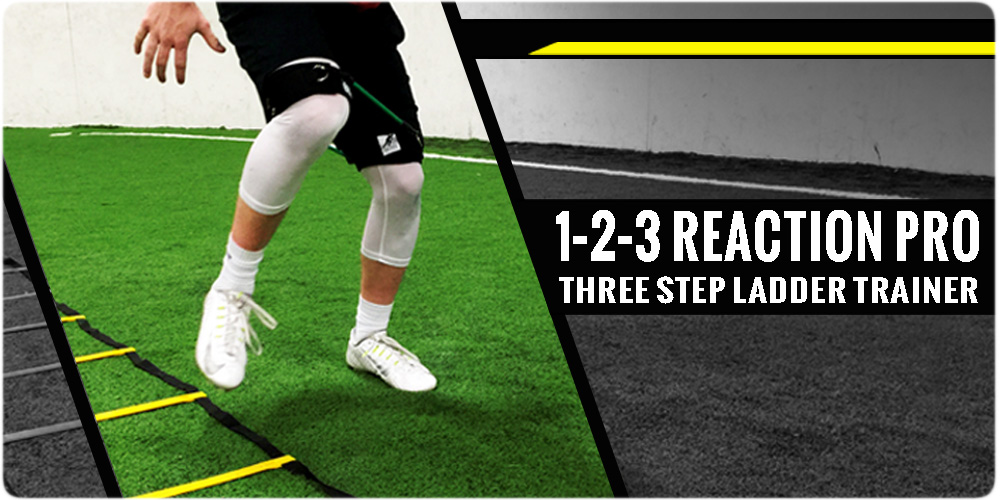 Increase Foot Speed With Kbands Ladder Drills
1-2-3 Reaction Pro Digital Trainer
Learn how to utilize Kbands during ladder drills and Increase your foot speed with our 1-2-3 Reaction Pro Ladder Trainer. Train with intensity through hip flexor development, foot speed/lateral quickness, and single leg power. Develop the speed you need to compete at your best today.
Warranty Information
30 Day Money Back Guarantee + LifeTime Warranty On Resistance Bands