---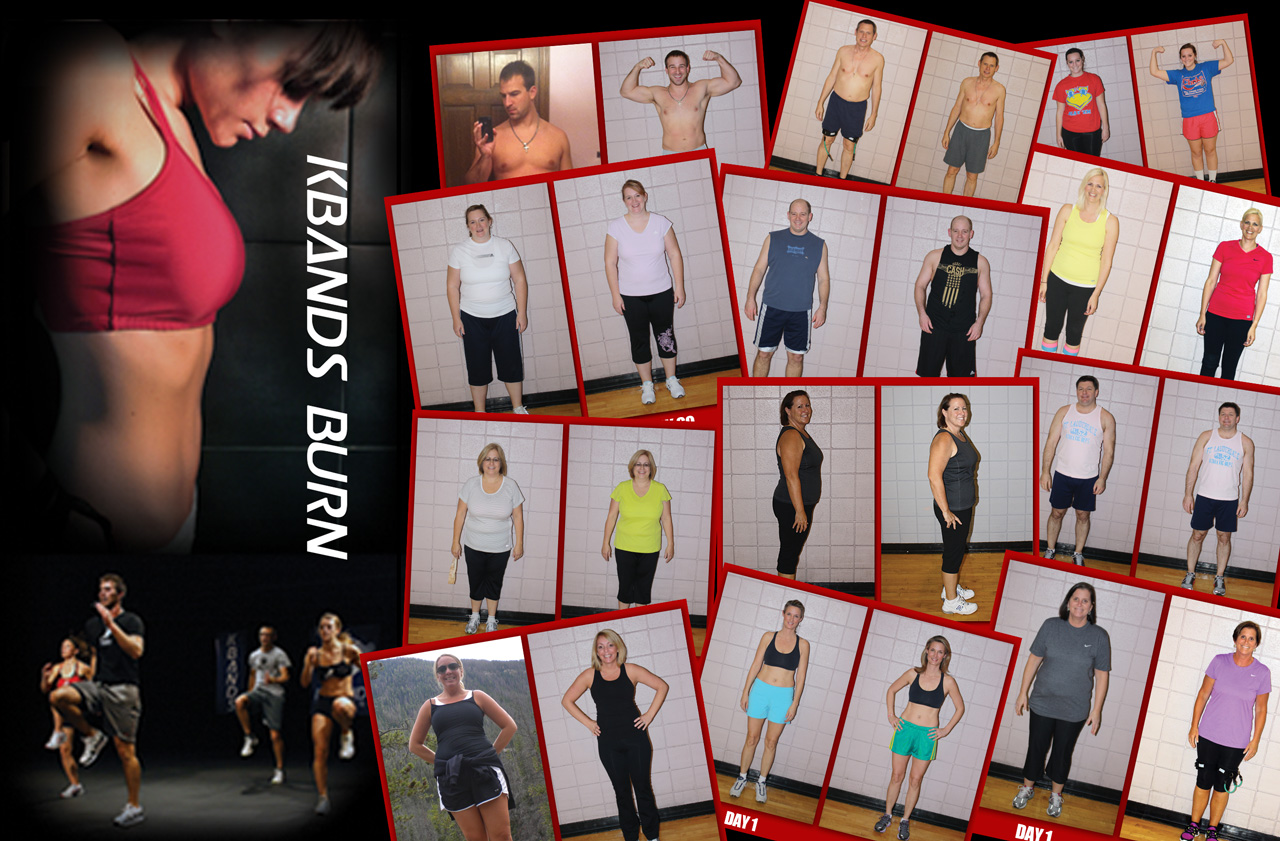 ---
Ready to Lose Weight Fast?
Burn is an innovative new system sure to give you the body you have been looking for. No crash diets, punishing workouts, or special pills. Trevor Theismann has created a 60 Day weight loss program for everyone. Choose your level of Kbands resistance and start burning hundreds of calories every workout.
Kbands Burn Results
10 Kbands Burn At Home Workout DVD's

LOW IMPACT
Kbands Burn Low Impact will keep you planted on the ground. Raise your heart rate to burn fat with Trevor and save your joints with every low impact exercise
GLUTE MAX TONE
Glute Max Tone targets all the right places. Lose inches on your hips, butt, and thighs during this amazing workout. Build hip stability and leg strength that you can see and feel.
FREESTYLE
Kbands Freestyle adds variety to the weekly Kbands Burn workouts. Tone your body with kickboxing moves and begin incorporating some jump training to increase your calorie burn.
DYNAMIC SPLIT
Dynamic Split is Trevor's balance building workout. Have fun building muscle while balancing on one leg. Each move is designed to challenge your center of gravity and get your heart rate up.
LUNGE AND REACH
Lunge and Reach is a dynamic routine that builds functional strength and raises your heart rate to the fat burn zone. Lose weight fast and strengthen your abdominals and core in only 40 minutes.
SQUAT
Kbands Burn Squat is all about leg strength. Kbands Burn takes body squats to a whole new level, toning your legs and butt from every angle. Work through Kbands Burn Squat and love the results.&nbsp
PERFORMANCE
Kbands Performance is all about having some fun with sports related moves and getting great body sculpting results every set. This change of pace keeps the 60 days exciting and fresh.
PLYOMETRICS
Burn Plyometrics is cardio to the max. Trevor takes his pace to a whole new level and pushes you farther than you thought was possible. Get shredded fast with Kbands Plyometrics.

CORE STRENGTH
Kbands Burn Core Strength is next level abdominal training. This core strengthening routine helps build your abdominals, obliques, and lower back which will help shape your entire midline
AB'S PLUS
Kbands Burn Ab's Plus will shape your abdominal muscles like never before. Trevor combines moves to help burn away the fat covering up your six pack. Twelve minutes start to finish will give you the results you want.

---