---
Michelle's Results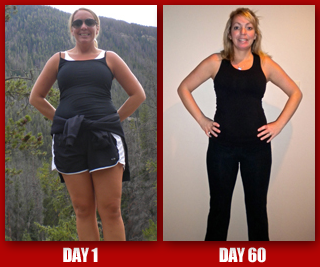 Michelle Lost 11 Pounds, 20 Inches
If you want to see changes in your appearance do Kbands Burn, I used to be a person who went to the gym and did the same workout on the treadmill. I found myself frustrated that I wasn't seeing the results in my body even though I was putting in the work. Once I started Kbands Burn my appearance and workouts have changed. Every time I do a Kbands workout I know I am getting a great workout that works all of my body and burns more calories in half the time than my workout on the treadmill! The Kbands Burn program has changed my appearance and my overall confidence level in my fitness abilities! I am constantly getting told how great I look and I let everyone know that it is because of Kbands Burn. If you want results you can not pass up giving Kbands Burn a try.
Carl's Results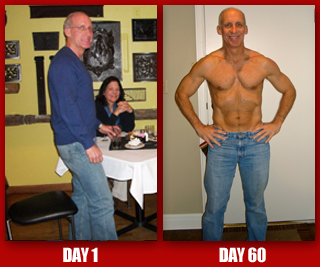 Carl Lost 13.5 Pounds, 19.5 Inches
If you want results, the 60 Day Kbands Burn will get them for you. I never expected to lose 13.5 pounds and 19.5 inches off my 5 foot 8 inch, 171 lb. frame in 60 days. But it Happened!!! I have been amazed and completely surprised. If you work hard, give it 100%, and follow the nutrition guidance, you can achieve this and more. Complete strangers have stopped me in the gym to ask what I have been doing or what hormone supplements I take. The answer is easy. I just do Kbands Burn, watch my food intake, listen to Trevor, and work hard!!!
Tracy's Results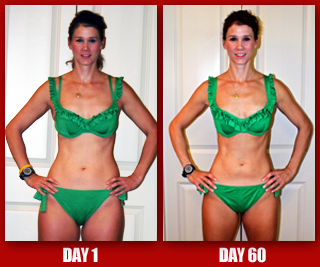 Tracy Lost 11 Pounds, 10 Inches, 7% Body Fat
Kbands Burn was exactly what I needed to bring my body to the next level. I was at the same weight for 4 years and kind of in a "rut" when it came to my workout routine. In the last 60 days I have lost 11 pounds, 10 inches, and 7% of my body fat. For me, that equates to dropping 2 jean sizes!!! I love a new challenge and am very goal oriented so, Kbands Burn was a great fit. You are constantly challenging different muscle groups, endurance and flexibility. The group has just been amazing! We challenge and encourage each other every class and it has been very exciting to see EVERYONE achieve success!!!! If you follow the program and the nutrition information provided to you by Trevor, you will see RESULTS! Love it! Love it! Try it for yourself!!!!!
Leslie's Results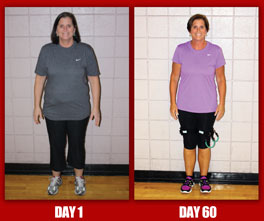 Leslie Lost 30 Pounds and 24 Inches
Before I started KBands I was resigned to thinking that I would be overweight the rest of my life. I had been on various fad diets and exercised a little, but nothing really worked for me.. It was pretty miserable so I decided to try KBands. I was a little embarrassed when I joined because I was so out of shape I couldn't even do one push-up, but the class was welcoming and we all were working together to achieve our personal goals. It was hard work but within just 2 weeks I began feeling stronger, more flexible and less fatigued. Trevor's approach is all encompassing. He teaches us about healthy eating; good nutrition and helpful strategies for maintaining it, as well as workouts with the Kbands that efficiently help us build muscle and become physically fit. His genuine concern and enthusiasm for our success is inspirational. His approach has gradually become a lifestyle for me that I believe will help me keep the weight off. I have participated in two Kbands sessions. I have lost 30lbs, and over 24 inches. My eating habits have changed and I can honestly say I don't really feel like I am sacrificing or "dieting". My body looks better and I have so much more energy. My whole life I could never do push-ups and now at 53, I can do over 20 and feel great doing them! Thanks Trevor!